Pontoon Boats: The Ultimate First Time Buyers Guide
So You're Into Pontoon Boats?
With so many different types of pontoon boats on the market with a wide range of sizes, styles, and price-points, that choosing the best one for your lifestyle may be a tough decision. Pontoon Planet has made your task a little bit easier – to give you an in depth guide to pontoon boats that you can wisely research, choose, and then find the right pontoon boat and accessories for you.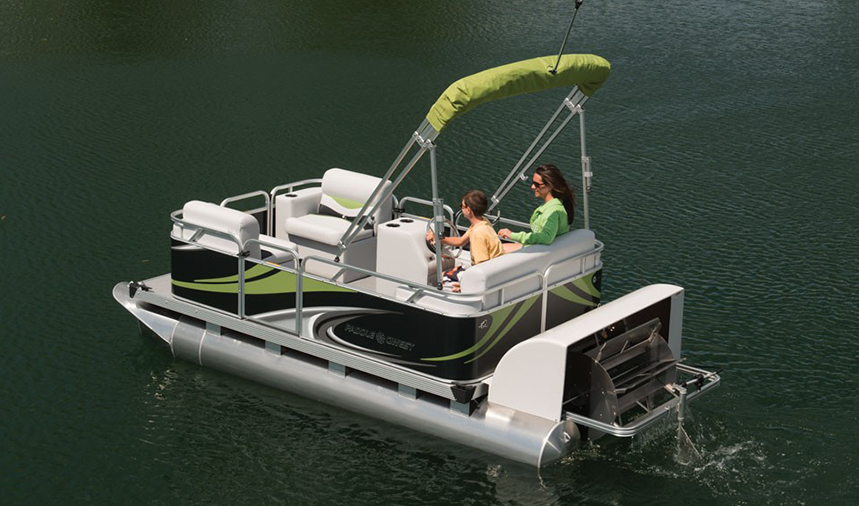 What Is A Pontoon Boat?
According to Wikipedia A pontoon is a flattish boat that relies on floats to remain buoyant. These pontoons (also called tubes) contain much reserve buoyancy and allow designers to create massive deck plans fitted with all sorts of accommodations such as expansive lounge areas, stand-up bars, and sun pads. Better tube design has also allowed builders to put ever-increasing amounts of horsepower on the stern from a trolling motor or outboard . Pontoon boat drafts may be as shallow as eight inches, which reduces risk of running aground and underwater damage.
Is it worth buying a pontoon boat?
By and large pontoon boats are the lowest depreciation of any boat market segment and that's great news. It makes owning them very inexpensive however the highest end of that market. the ultra luxury pontoon boats are more like a luxury car and they do depreciate faster they're not as quick as a car by any means and yet a low value pontoon boat will depreciate way slower than a high value pontoon boat.
Are pontoon boats dangerous?
In short, pontoon boats are safe boats. Pontoon boats have many upsides the truth is there's no one perfect type of boat and there are some flaws and limitations. The key is to know what they are and see if that still works for you, that way you can make a smart purchase decision and see if it's right for your friends and family.
Featured Blogs
[pt_view id="98c87caexl"]